Jenna Ortega, star of Netflix's forthcoming Wednesday streaming series, recently revealed that she views portraying the eponymous character as "an opportunity to represent" her Latina "community." We all should politely note this and feel free to express ourselves similarly.
RELATED: Netflix's 'Wednesday' Trailer Features 'Castration' of White, Male Student
On August 24th Netflix released a featurette that shows a little bit about the new streaming series and Ortega's portrayal of Wednesday. Generally speaking, it's rather uninteresting, which is how these things usually go.
However, around the 1:31 mark Ortega starts talking about how important racial solidarity is to her. "Wednesday is technically a Latina character and that's never been represented. So, for me, anytime that I have an opportunity to represent my community, I want that to be seen."
Good for her. White people should follow her lead and start prioritizing our own racial solidarity.
As always, now comes the part where progressives, conservatives, and libertarians (but I repeat myself) shriek in outrage and make baseless accusations. I'm going to ignore them.
RELATED: "A League of Their Own" Star Talks about How She & 'One of My Best Friends' Performed Lesbian Scenes for Series
I am simply pointing out what a Hollywood actress has said and then saying we should all be free to enjoy the same ability to express ourselves. No hysteria, no encouraging anyone to get into arguments about this, and not a hint of animosity aimed towards Ortega.
After all, I think everyone can agree that the same standards should apply equally to everyone. With this said, let's review the two major things Wednesday has so far shown us as being perfectly acceptable speech.
First, it's perfectly acceptable to tell stories that include depictions of catastrophically attacking the reproductive organs of high school kids. Second, it's okay to be proud of (in stories and in real life) your race and it's okay to emphasize to everyone how important your race is to you.
And in all fairness to the cast and crew of Wednesday, the speech the series is embracing isn't unique to it. All of this has been standard fare for Hollywood for a long time.
RELATED: Series Reimagining Robin Hood as a Black Female 'Gen Zer' Reminds Us It's Time for Anti-Woke Reimagining
And as I keep saying, this is all well and good—no complaints here. But since this speech is approved for some, it is approved for all and we get to play by the same rules regardless of who may object.
Furthermore, when you think about it, we are under no obligation to look to precedent to justify what we say or do in any aspect of life (even as I just did). After all, the progressive-conservative-libertarian alliance says and does the most appalling things and never apologizes for its behavior.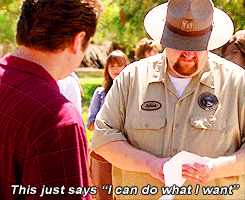 Our rulers have no moral authority over us. Indeed, we have the moral high ground and we shouldn't pretend that we have to answer to them on anything.
But I digress. Ultimately what I'm saying is that while I think it is worthwhile to pay attention to what Hollywood is doing I no longer believe in fighting to try to change it; its severe views are severely ingrained.
Instead, I believe in noting the rules and going our own way, which is why I've been writing about Wednesday in a very matter-of-fact fashion. Our focus, as far as entertainment goes, should be on action—telling new stories and creating new culture in a quite unapologetic manner.
I'll wrap this up the same way I wrapped up my last piece: Netflix and Wednesday—and all of Hollywood—are going to do whatever it is they are going to do. We should do the same.
NEXT: Woke Marvel Digs Even Deeper With Supertrans, A "Support Group for Trans Kids with Powers"